Investment Consultants can join the EDCI to advise EDCI member LPs
The EDCI's mission is to drive convergence around meaningful environmental, social, and governance metrics for the private markets. It generates actionable, performance-based insights based on comparable ESG data from more than 4,000 private companies – with participating firms from all over the world and across all sectors.
The Steering Committee has decided to extend membership to Investment Consultants (entities that advise LPs on investment allocation decisions) on an access-only basis – meaning that Investment Consultants can access EDCI benchmark without having to contribute data
The EDCI has several value propositions for Investment Consultants
The ESG Data Convergence Initiative has a number of functions that are specifically tailored for Investment Consultants
01
Investment Allocation
Advise LPs in allocating assets and granting mandates to managers while signaling firm commitment to ESG
02
ESG Assessment of Funds
Leverage private market data to advise LPs on private equity fund's ESG positioning
03
Portfolio Impact
Drive measurable ESG impact over time – normalized at the sector, region, and revenue levels
04
Financial Outcomes
Better understand current ESG performance in the private markets and its link to financial outcomes
Features
Engage LP Clients on ESG Metrics
Clearly define ESG performance for private investments by converging on metric definitions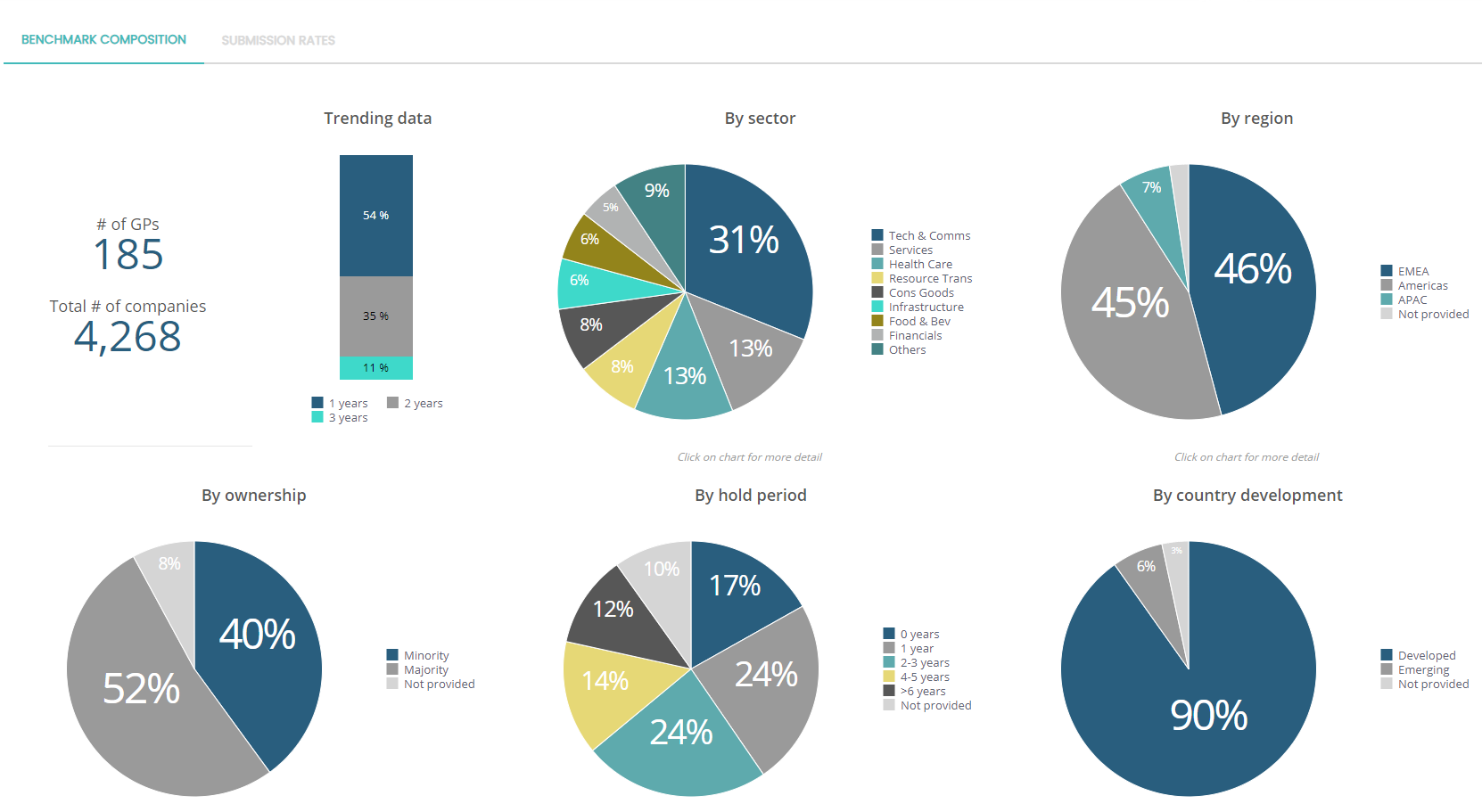 Leverage Granular ESG Benchmarks
Benchmarking potential investments against similar companies from around the world to mitigate risk by
Assess Asset ESG Performance
Visualize progress on key metrics and compare ESG performance over time
"The EDCI allows us for the first time to collect, analyze and aggregate ESG data from across our portfolio in an effective manner"
"It is a very useful benchmark to promote disclosure when engaging with [GPs], who do not have a clear idea on how to foster ESG reporting, and transparency."
What EDCI members say about the initiative
Hear what members say about the EDCI
What does it mean for Investment Consultants to be part of this initiative?
To participate, Investment Consultants agree to:
On a best-efforts basis, where IC has relevant and/or overlapping ESG data requests, align definitions with the EDCI's definitions
Encourage non-EDCI LP clients (and underlying GPs) to align with this effort
On a best-efforts basis, encourage additional industry efforts to drive convergence around ESG information and ESG data requests
Use the benchmark (or insights derived from the benchmark) externally only with LP clients that are current EDCI members (in their role as an Investment Consultant to these LPs)
Be publicly associated with the effort
Contribute to the initiative's financial sustainability
Learn more
Use our interactive benchmark demo to learn more about how you can include the EDCI platform in your work.
Interested in learning more about how the EDCI can support your organization?
Click "Learn more" for an exploratory conversation and a demo of the EDCI functionality.