Private Credit Funds can join the EDCI as access-only members
The EDCI's mission is to drive convergence around meaningful environmental, social, and governance metrics for the private markets. It generates actionable, performance-based insights based on comparable ESG data from more than 4,000 private companies – with participating firms from all over the world and across all sectors.
The Steering Committee has now decided to extend membership to private credit investors on an access-only basis – which means that Private Credit firms can access EDCI benchmark without having to contribute data (for now – given the challenges around data de-duplication)
The EDCI has several value propositions for Private Credit firms
The ESG Data Convergence Initiative has a number of functions that are specifically tailored for private credit firms
01
Data Requests from GPs
Request ESG data from individual portfolio companies – directly from GPs and within the EDCI platform
02
ESG Data in Lending
Leverage benchmark data to improve ESG risk analysis and to inform underwriting and lending decisions
03
ESG Impact
Drive measurable ESG impact over time – normalized at the sector, region, and revenue levels
04
Financial Outcomes
Better understand current ESG performance in the private markets and its link to financial outcomes
05
Ambitious yet Sustainable Target – Setting for SLLs
Inform target – setting for Sustainability Linked Loans (SLLs) and link to changes in industry benchmarks
Features
Streamline ESG Data Collection
Request data directly from GPs in the EDCI portal, saving time during underwriting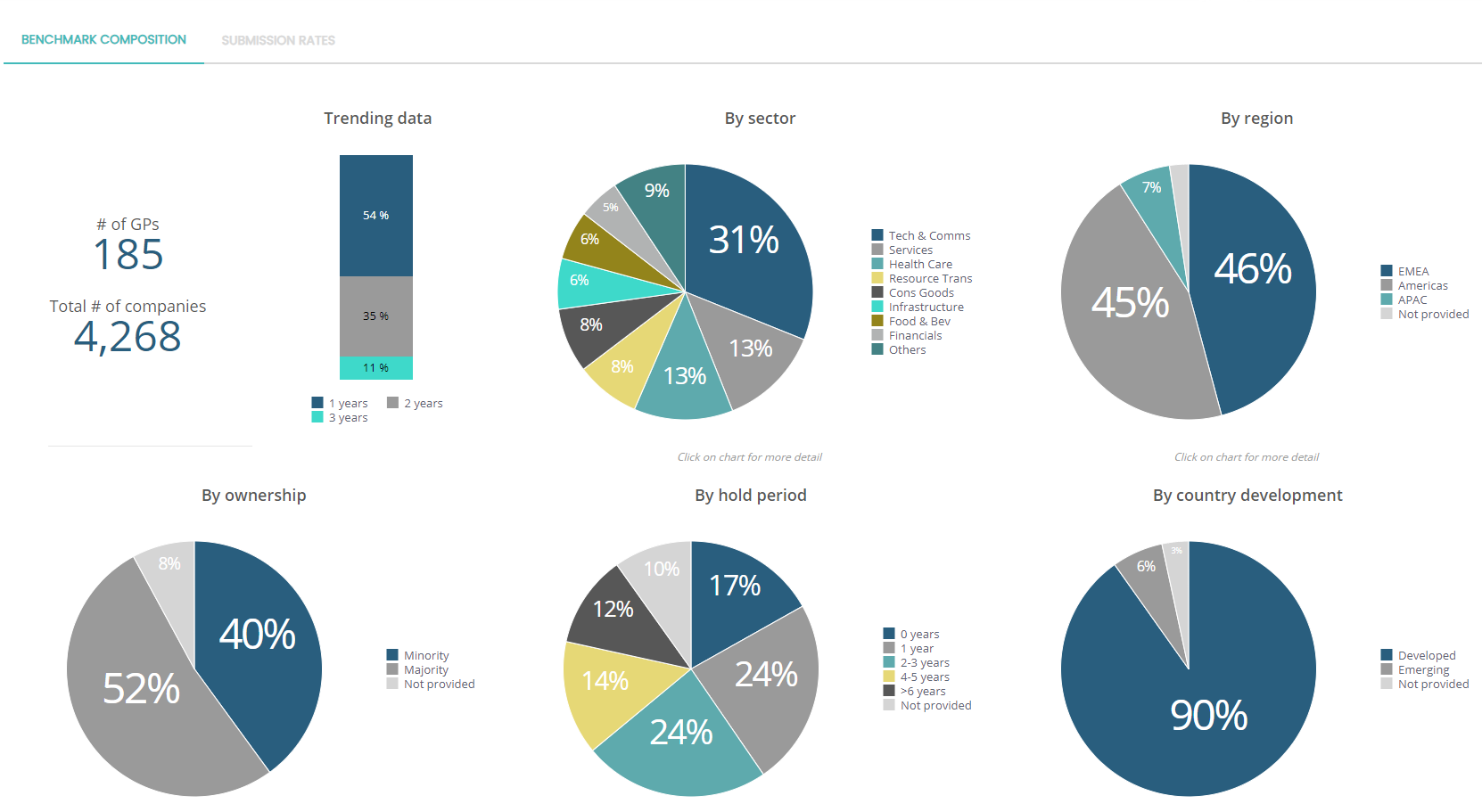 Leverage Granular ESG Benchmarks
Mitigate risk by benchmarking potential investments against similar companies from around the world
Assess Asset ESG Performance
Compare ESG performance over time and visualize progress on key metrics
"Fantastic initiative. Standardization of metrics across the industry is very helpful. This initiative has a credible set of backers and is getting much traction."
"This project has been wildly helpful for a number of reasons: 1) streamlining LP requests 2) helping our portfolio companies continue to prioritize certain metrics for reporting and 3) forming a baseline to drive change at portfolio companies."
What EDCI members say about the initiative
Hear what members say about the EDCI
What does it mean for Private Credit firms to be part of this initiative?
To participate, Private Credit firms agree to:
When requesting ESG data from a borrower, align that request with the EDCI metrics and their definition
On a best efforts basis, encourage additional industry efforts to drive ESG information / data request convergence
Be publicly associated with the initiative
Contribute to the initiative's financial sustainability
Learn more
Use our interactive benchmark demo to learn more about how you can include the EDCI platform in your work.
Interested in learning more about how the EDCI can support your organization?
Click "Learn more" for an exploratory conversation and a demo of the EDCI functionality.